Installing Supermedium
Install the Supermedium APK on the Oculus Quest
1. Enable Developer Mode on Oculus Quest
You'll need to use the Oculus app on your iPhone or Android smartphone for this.
Open the Oculus app on your smartphone.

Select Settings.

Select your Oculus Quest headset.

Tap the dropdown arrow to the right of your device name for more options.

Select More Settings.

Select Developer Mode and toggle the setting on.
2. Connect Oculus Quest to Computer
Connect your Oculus Quest headset to your computer via USB cable.

Put on your headset and Allow USB debugging. and always allow.
3. Install SideQuest Application on Computer
SideQuest is an application that lets you install apps outside of the Oculus Store.
Download and Install SideQuest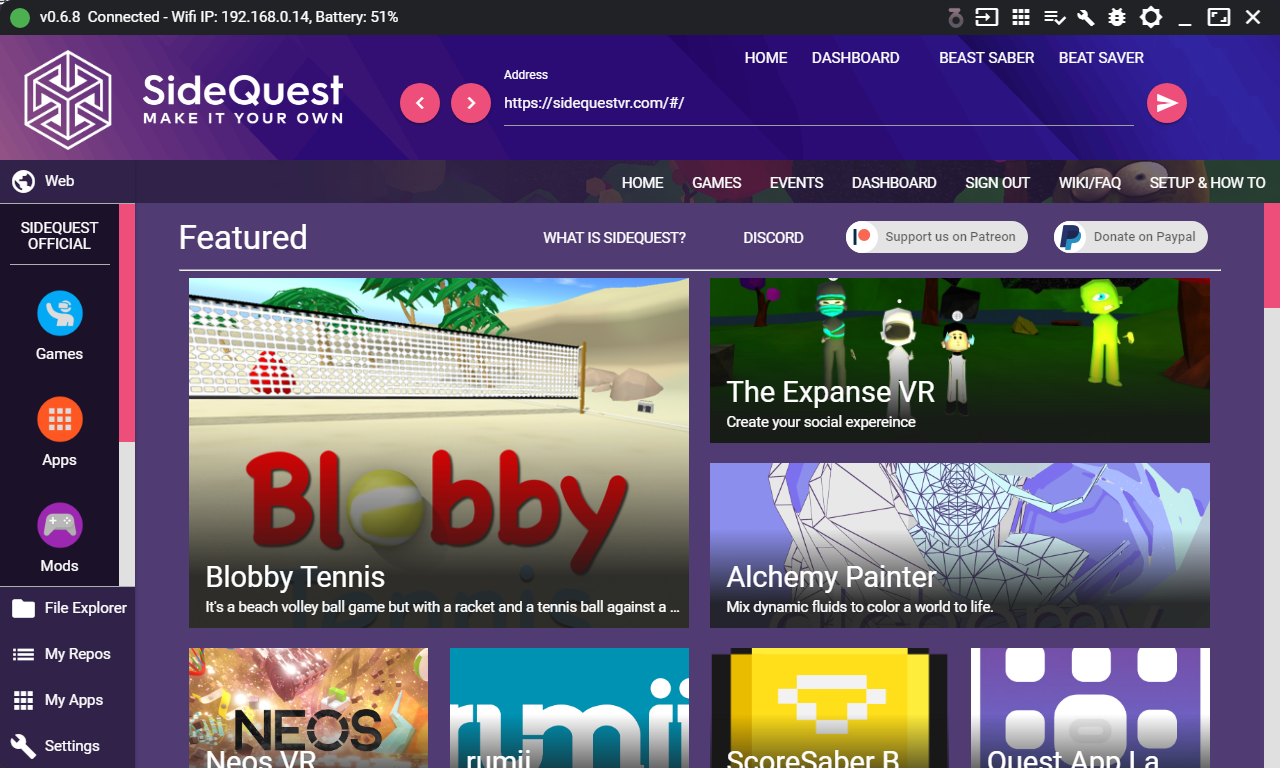 4. Install APK via Sidequest
Drag the APK file into the SideQuest application to the top left corner of the window.
5. Launch App
Put on your headset and launch the app you installed from the Unknown Sources section of your library.
Additional Guides
Need more help? Email us at [email protected] or check out this guide:
Android Central: How to Sideload Apps on the Oculus Quest
Install the Supermedium Desktop Companion App
The Supermedium desktop companion app syncs your entire comic library to the Oculus Quest over the local network.